2017 First Book Award Announcement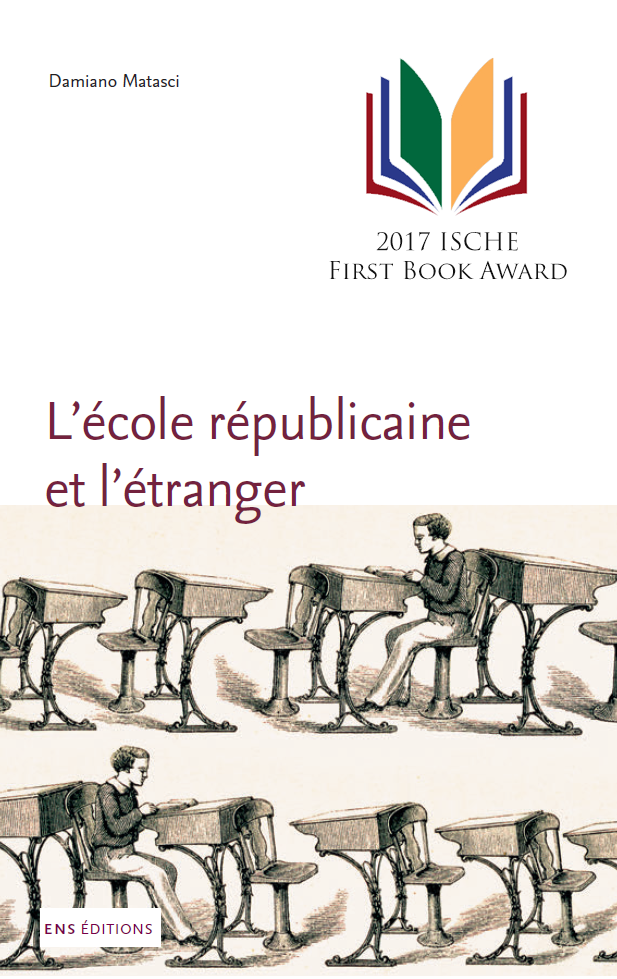 ISCHE is proud to announce that the winner of the 2017 First Book Award is Damiano Matasci for his monograph, L'école républicaine et l'étranger. Une histoire internationale des réformes scolaires en France 1870-1914. Lyon: ENS Éditions, 2015, 274 pp.
Matasci's book also received the Louis Cros Prize in 2013 for an academic piece of research in the field of education written in French.
The  award committee evaluated seven books that met the requirements of the competition.
Special thanks to the following colleagues who accepted to serve on the 2016-2017 award committee:
Klaus Dittrich, Education University of Hong Kong;
Christine Mayer, Universität Hamburg, Germany;
Pablo Pineau, University of Buenos Aires, Argentina;
Elsie Rockwell, DIE-Cinvestav, Mexico;
and particularly to  Frank Simon (Ghent University, Belgium) who chaired this committee.
Submission for the 2018 ISCHE First Book Award are now being accepted. See http://www.ische.org/early-career-researchers/ische-first-book-award/ for details of the submission process.
The program for the ISCHE 38 Conference (Aug 17-20, 2016 in Chicago, Illinois USA) has been posted (July 24).  It is available here. All ISCHE 38 paper and panel sessions
Migrants, Migration and Education Convenors: Kevin Myers, Helen Proctor and Paul Ramsey This SWG aims to consider, debate and discuss how migrants, and migration, can be written into the
We are pleased to announce that the 2013 ISCHE Prize, for the best paper presented at the ISCHE 35 Conference in Riga, Latvia has been awarded to Flavian Imlig and